Oct 31 2007
The Demo: A Cornucopia of Thoughts Of The Emotionally Drained
It had been such a long week for me—in fact, a length of time more than a week to be exact. Remember how the Beatles sung about "A Hard Day's Night"? Just imagine how it would be if the guys from Liverpool were referring to a whole week, or …
Oct 31 2007
Adobe Creative Suite 3 Bible Book
After the lecture and discussions about Adobe Acrobat and Flex theres a small raffle and give-aways by Ted Padova.
Heres what i got — a Adobe Creative Suite 3 Bible Book.
I'll read this in the coming days. This will surely help me alot in navigating Adobe CS3. I already have an installer and play with it more.
Aside from the books Ted also gives some Adobe Acrobat User Community ballpen, tshirts and flash drive. Theres more giveaways in the coming workshops.
Am i lucky or what?
Oct 31 2007
Swoon-worthy
«I cannot fix on the hour, or the spot, or the look, or the words, which laid the foundation. It is too long ago. I was in the middle before I knew that I had begun.»
— Mr. Darcy to Elizabeth Bennett, upon asked when he started loving her; Pride & Prejudice, Chapter 60, Jane Austen
*swoon*
Oct 31 2007
Son of Comelec Commissioner
My dad — Comelec Commissioner Moslemen T. Macarambon Sr. a former RTC Judge in Iligan City who is been serving the Judiciary for over 30years. He is just appointed to one of the two vacancies at the Commission on Elections (Comelec). It's reported in Philippine Star.
Oct 31 2007
Darth Vader and the Tres Sabrinas
Nice girls play dressup as witches, act like beggars and go twick or tweeting on the run. Around the supermall to the suburban sprawl: 3 hours and 33 minutes. (I see you've noticed us making a career…
This is just the tip of the iceberg. For the full icy refreshness, visit Normanbolditalic. Design and Culture. Fresh Whenever. 🙂
Oct 31 2007
We will have another BOY!
The 4D scan was breathtaking… we will have a baby boy!!! He is 25.5 weeks old. That completes our three musketeers! And he shall be named Yonie Frederic Kristoffer. MABROUK!
Oct 31 2007
WOW
Hamay gana… WOW Pidjanga? or WOW Mainit?Monmon and I are planning to mount a photo exhibit next fiesta (2008) to promote the best spots in Mainit. If you feel that you have the talent and that you can take great Mainit photos from now till September 2008, PLEASE JOIN US. Let's invite photo enthusiasts too and photo experts… and make it a spectacular event!Let's build our hometown as Surigao's Ecotourism center… where can you find a municipality with almost all bodies of water present… lake, sea (mamatpa), waterfalls, cold spring, hot spring, river, streams… and nahibayo kamo nan iban pa! All these are accessible within one day! Our town can offer numerous trekking opportunities, mounting and wall climbing, forest hiking, and other eco-adventure thrills.Let's dream big and let's start now… and I strongly, strongly believe that we can do it in just 5 years!Please share your idea… especially your wild ideas! I am thinking of giving prizes to the top 3 ideas shared here.Labjog PIDJANGAS!
Post: Zimmbodilion (www.pidjanga.blogspot.com)
Crossposting: http://www.bisayabloggers.com/; http://zimmbodilion.multiply.com/journal
Oct 31 2007
Etc
Slowly adjusting to our new life and I'm loving it.. Adrianne is an easy baby doesn't take much to calm her down. Thank God she's not colicky .. I couldn't imagine how our life would be without her. Can I just say that I love the baby plus gadget. Most of the testimonials that they say on the website is so true. It's a bit pricey but its a great investment.
Having Adrianne also gives me a second chance to start anew and do things that I never did with Joshwa. Like train her to sleep in her own crib, wake up for the night time feedings(Philbert did that with Joshwa), totally take care of her on our own with no outside help. The term sleep while the baby sleeps is totally true in my case.
Oct 31 2007
Handheld Camera and sponsors needed!
Our group is currently short in cash and that's why I'm posting this (hoping that some good soul would read this) to let everyone know if they are interested in producing our short film.kinsa'y buotan na tawo na magpahuwam sa iyang handheld camera dira? If ever naa, just leave me a message. We'd be glad to make YOU our co-producer for our short film. thank you!Ug kinsa pa'y gusto mag sponsor sa amoa (free ride maski one way ra, merienda, tapes for the camera, MOOLAH (maski 100php ok na kaau na). Your name will be included in the credits.Thank you! unta naay may respond ani! salamat!
Oct 31 2007
Duro an uyan
Bundak man kuno an uyan kaina sa ato. Bagan panon isab an pidjanga. Silom, bagan uyan isab.Hinay-hinay an mananggutay kay basi kun aja mahidayakin-as.Bi-i, jari an kayag-kayag sa purgatoryo! Hanugay na panaw nan duyom hilabi na kun mauyan… basin kun jaoy mugama dimo! Hehehe!
Post: Zimmbodilion (www.pidjanga.blogspot.com)
Crossposting: http://www.bisayabloggers.com/; http://zimmbodilion.multiply.com/journal
Oct 31 2007
The Beatitudes
Matthew 5: 1-12 Rev 7:2-4,9-14 / Ps 24:1-6 / 1 Jn 3:1-3 Blessed are the poor in spirit . . . (Matthew 5:3) Our Lord gave us the Beatitudes That like His saints we may be blessed. Today, praise God with all gratitude For the hope of eternal rest. Jesus went up on a mountainside and sat down. His disciples came to him, […]
Oct 31 2007
Best Cell Phone Plan for Busy Travelers
This is something I've posted in my other blog, Cell Phone Mania. I hope you get excellent pointers from this:
How many times were you called for a business trip? Indeed, many of us are trying to maintain a very active lifestyle, which includes traveling while on business. Yet it can sometimes pose some problems. For one, phone rates can definitely change, and calling internationally may cause you extra bucks. Worse, your phone does not work at all because of geographical hindrances. Which cell phone plan will somehow be fitting for busy travelers?
3U Telecom features a 4.8 plan that has no monthly minimums or fees, and there are no setup charges. This means you are only going to pay if you are using the phone for international or long distance calling or if you are out of town. You do not have to be concerned about mounting monthly fess even if the plan is not put to use. On the other hand, you are also treated with an excellent customer service with an average waiting time of around one minute. 3U Telecom also has the one second billing system, which allows you to save a total average of 17% to 19%. The plan means that you are only getting billed to the exact duration—nothing more and nothing less. You are also provided with a special travel calling card, which is optional to your account. It has a calling rate of 4.8 cents per minute if you are calling in the United States. You can also call using the calling card to around 50 countries. Costs are not a problem as 3U has the lowest calling rates when it comes to international dialing.
Pioneer on the other hand, has the lowest rates for state-to-state dialing in its cell phone plan. It can only cost you about $2.7 per minute. Busy travelers will find it very comforting to know that once they are back from a trip, the bad debt ratio is still kept to a minimum because of its fantastic rate. Moreover, wait times in customer service rarely goes beyond 1 minute. You are also guaranteed of no rate increase at least for a year. If you want to get extra savings, you can also try calling other members of the plan. It only falls to 1.9 cents. So if you register your whole family, then you do not have to mind of weekend or night special rates since you have a much cheaper alternative.
The Frequent Number plan of Tracfone means there are no more international codes as well as access numbers to dial. The Frequent numbers permit you to use the -800 numbers to contact friends and family in over 60 international destinations covered by Tracfone. You can get rid of city and country codes when dialing. This is, after all, an annoyance for any busy traveler who does not have the time to memorize all of them. You can also store the 1-800 number right at your phone as a speed dial. Thus, it only takes you one press to call all of these people.
Oct 31 2007
Unveiling the World of Video Poker
More and more people are getting hooked with video poker, and it is very understandable. Where else can you combine fun and money? Indeed, the popularity of video poker will continue to rise in the coming days.
Players of pokers basically came from all walks of life. There are professional ones who are very adept with the game. They make use of techniques and other trade secrets that allow them to win the game. On the other hand, there are amateurs who struggle hard to learn video poker's ins and outs.
It was during the onset of PCs and the emergence of websites in the World Wide Web that video poker became more available to players. In fact, they were considered to be as old as the first computers themselves—as early as the middle of 1970s—although they were perceived to be as primitive or low standards when compared to today. It has also garnered attention during the entrance of the succeeding decade. There are number of casino players who saw the convenience and enjoyment video pokers gave to them. Since then, video pokers owned their own spots in major casinos all over the world.
There are two ways on how you can definitely enjoy a good video poker game. You can opt to play them at the comforts of your own home using your personal computer. All you need to do is to open the poker website. If you happen to be a casino lover, you'll notice that video pokers are now available at casino machines.
Usually, the competition is just between you and the computer. There are millions of possible combinations that are being generated by the central processing unit (terminal). For better interaction, however, it is always ideal to play together with others who are located in any parts of the world. You can even invite your friends for a multi-player challenge.
Despite the use of technology, the rules to video poker remain the same. The winner is the one who can present the best 5-card combinations. The rewards, however, large depend on the card hands: straight flush, four of a kind, straight, two pair, straight flush, and flush, among others. Of all, flush is deemed to be the most popular.
Oct 31 2007
Wear Your Antenna?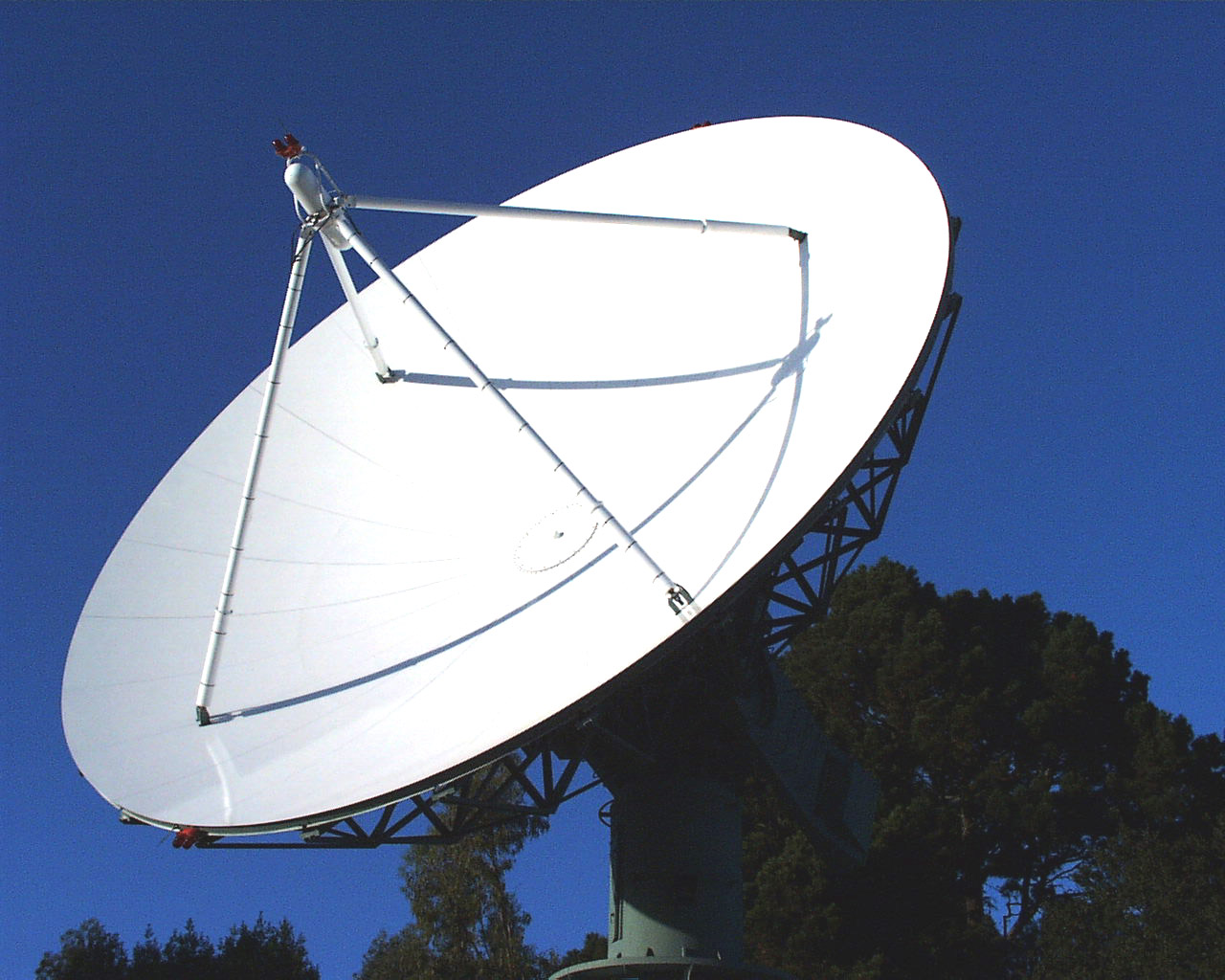 Are you ready to become your own antenna? It may sound interesting–well, weird, really–but then again, wouldn't it be truly such a piece of equipment? We will all just have to wait until the new beta product of NEC will be up for testing. The antenna is "a small, flexible print substrate" which can transform into a piece of technology you can wear anywhere. "NEC will be testing the first prototypes for reception of digital terrestrial broadcasts in the 470-770MHz band."
Pass the beer, I'd say.
Oct 31 2007
Tech Roundup: The Cool, The Bizaare, The Profligate
I have been remiss in reporting my daily tech compilation that I got me buried in an avalanche of gizmo zings and dings. To make up for my lack of self-discipline, here's a round up of the gadgets and thingamajigs that have managed to catch my attention the past few days:
Cracked Blu-ray Disc
Sly-soft has just cracked Blu-ray disc's BD+copy protection. Given that PS3's more popular games are exclusively available in BDs, some nefarious organizations will be having a field day copying these games and making them available in pirated version that sell for slightly more than $1 a pop in less developed countries! Hurray for technology! Oops, did I just express my glee out loud? [via Gizmodo]
Pencil Sharpening Chuckie
You have to admit the Living Dead Dolls Pencil Sharpeners (crikey, where do they get such lame names?) are cool, i.e. if you have a demented sense of humor like me. These babies are sold out. No surprises there at $2.99 a piece. Can you imagine the look of that cute chick in the office when she sees you sharpening your pencil on this one? How much more when she learns that you have an extra piece in your drawer just for her. Priceless. Gundamstore via Gizmodo
The Bizaare
We've got the cool beds, but where's the love?
Singapore Airlines new offering, the Airbus A380, boasts of a full-sized double bed with a comfy mattress. A veritable invitation to join the Mile High Club, right? Not. Apparently, management made it abundantly clear that vigorous, pulse-racing activity inside these first class suites will not be tolerated, and those who attempt to engage in such horrible acts will be asked to desist. You can probably look but not touch, imbibe but not swallow, hear but not listen, hmm… what else? Help me out here will ya!?Online Down Under
This guy is definitely not in hell or in purgatory or in heaven or in whatever place your overly religious heart tells you. I bet he's zooming along the fiberoptics cable zooming around cyberspace and conversing with those binary digits. [via Gizmodo]Rest in pixels, dude.
Some folks just don't know when to stop. Why oh why would you even buy a 110-inch LCD TV? Because some people can afford it. And we can't or at least I can't. And that makes all the difference.Geez, if somebody were to give this one to me now, I wouldn't even have space to put my refrigerator in.
Note to self, must transfer to bigger apartment. Just in case.
A couple of posts ago, I featured here a cellphone that costs two dozen arms and around the same number of legs. This one tops that. Is there no end to all this profligacy? Do those people who actually buy these things have any idea how many barrios in my little island nation they can feed in a month with $20K? Because that's how much this diamond studded iPhone costs. Makes one curse his lot in life, doesn't it? [via Crave]
Oct 31 2007
DSL, Start Your Engine
Here's a very welcome news for us third world netizens.
Reportedly, University of Melbourne's Dr. John Papandriopoulos has patented his SCALE and SCAPE methods for «dramatically reducing the interference which slows down data transmission in typical DSL networks.» 'Course, the tidbit you're interested in comes when we find that these techniques can potentially deliver speeds of up to 250-megabits per second through existing telecommunications networks. The only changes that would be necessary to facilitate such sensational speeds are new modems for end users and «operational system changes» for providers. Click for full story here==>>
With the current snail-paced DSL connections in our parts of the world, this is something that should make us hopeful. We can only pray that this technology reaches our shores sooner than later.
Oct 31 2007
Not Only President Arroyo to Blame
Aside from President Arroyo, who are the other individuals and sectors to blame for the scuttling of whatever Edsa 2 stood for because of the executive clemency granted to pardon of ousted president Joseph Estrada?
First is the political opposition, who reinvigorated Erap politically by using his money and his popularity with a chunk of the so-called the masses to achieve its political goals. Members of the opposition allowed Estrada to survive politically even while in detention by propping up his image and glossing over the plunder case and other irregularities he committed during his rule. Without them, Erap would have become a political non-entity, what with his ouster, jailing and the case filed against him.
Special mention to former vice president Teofisto Guingona, who was the first to accuse Estrada of committing irregularities that eventually led to his impeachment. Also Senate President Manny Villar who, as House speaker, helped maneuver to bring the impeachment complaint against Erap to the Senate for trial. By gravitating towards Estrada, they strengthened the illusion of his political strength, the most important point that President Arroyo considered in granting him pardon.
Second are the militants, whose tactical alliance with the political opposition has diluted their stand against Erap. They were among the most active in the effort to oust then President Estrada but because they shifted their target to President Arroyo, they consciously or unconsciously propped up Erap's political fortunes.  This is the reason why their opposition to the granting of pardon to Erap, if they ever opposed it, was either muted or didn't sound believable. That took away pressure from President Arroyo.
Third is the so-called civil society that includes former president Cory Aquino and other supposedly respected individuals. Their hatred of President Arroyo weakened their resolve to make Erap pay for the plunder and abuses he committed during his rule. They forgot that the integrity of the judicial system also needed protection.
—-Bong O. Wenceslao, October 31, 2007 
Oct 31 2007
Vatican Officials Support the "One Laptop Per Child" Initiative
Some Vatican officials and members of influential religious orders are reported to have expressed support to the "One Laptop Per Child" (OLPC) project. The goal of the OLPC is to develop a low-cost laptop so that children around the world are given new opportunities to explore, experiment and express themselves. The OLPC laptop runs the […]
Oct 31 2007
How to save on hard disk space?
I only have 40 GB hard disk space, partitioned into 2. I have separate drive for all my important documents with my almost 4000 collection of music, the other drive is for my system files so every time I need reformatting of my PC, I won't be having a problem of backing up my files. Because I have a limited disk space, I tried many ways to save up for space so my PC performance would not be affected without the need to upgrade my RAM or disk space.
Upgrading could be the best option because you wouldn't have to spend longer time deleting every unnecessary files you could find in your computer. But if your saving up for some more important things, it may be an impractical option.
Alternatively, you can:
1. Clean up your hard disk
Continue Reading »
Oct 31 2007
Adobe Acrobat and Flex
Ted Padova and Chris Cubos here in Fwendz Diner.
Ted Padova talks about Adobe Acrobat. Ted is an accomplished Acrobat PDF Book writer.
Chris Cubos tackles about Adobe Flex. He shows how easy to do scripting with Flex. Flex can also be installed in Linux. Flex is new to me. I'm kind of interested.
I'm looking forward for next workshop.
Oct 31 2007
Japan Renews Commitment To Peace In Mindanao
Japanese Ambassador Makoto Katsura and Cotabato City Mayor Muslimin Sema. (Abdullah Cusain/Mindanao Examiner Photo)
COTABATO CITY, Philippines (Mindanao Examiner / Oct. 31, 2007) – Japan on Wednesday renewed its commitment to support the peace process in Mindanao island in the southern Philippines.
Japanese Ambassador Makoto Katsura flew to Cotabato City and met with the local mayor Muslimin Sema, also the Secretary General of the former Muslim rebel group, Moro National Liberation Front which signed a peace deal with Manila in 1996.
Katsura also inaugurated a center that offers women training on mat weaving.
"The Ambassador stressed that they are here to help in peace-building and that their assistance is open to all and not just limited to conflict-affected areas. Ambassador Katsura stated his admiration for the natural wealth of this place and said that it could have been richer if not for the armed conflict," Sema said.
Katsura was also accompanied by Yasunori Nakayama, the Embassy's political minister; Yoshihisa Ishikawa, the Embassy's First Secretary and Nagaishi Masafumi, senior advisor for reconstruction and development of Mindanao program and also a member of the International Monitoring Team (IMT).
Manila is currently negotiating peace with the Moro Islamic Liberation Front which is fighting the past three decades for the establishment of a strict Islamic state in Mindanao.
(Abdullah Cusain)